.

ACA PREMIUMS VASTLY OVERPRICED IN 2018: $800 MILLION TO BE RETURNED TO CONSUMERS.
A new analysis by the Kaiser Family Foundation (May 8, 2019) shows that premiums grew much more than costs in the ACA marketplace in 2018. This will result in expected rebates of $800 million from insurance companies to more than 3 million individual market consumers who were overcharged according to ACA regulations. Those rebates must be paid by September 30, 2019. The overcharges were likely due to uncertainty about the effect of policy changes, which led to over-correcting and raising premiums more than necessary to cover claims and administrative costs. https://www.kff.org/private-insurance/press-release/individual-market-insurers-are-expecting-to-pay-a-record-800-million-in-rebates-to-consumers-for-excessive-premiums-in-2018/

FIVE DRUG COMPANIES SETTLE ANTI-KICKBACK CHARGES FOR $250 MILLION. The Justice Department announced April 25, 2019 that 2 more large drug companies agreed to settle anti-kickback charges in addition to 3 others that settled on April 4, bringing the total paid to the government to almost $250 million. The government alleged the companies covered copays for their drugs through supposedly independent nonprofit "copay assistance" foundations, but illegally made deals with the foundations to use the money exclusively or almost to cover their own drugs and not competitors' products. Copay assistance programs sound like drug companies are doing good, but according to the Justice Department, they are just keeping their prices high and writing off their costs illegally. https://medcitynews.com/2019/04/amgen-astellas-to-pay-government-nearly-125m-to-resolve-copay-kickback-allegations/
KAISER RELEASES LATEST POLL SHOWING CONTINUED STRONG SUPPORT FOR MEDICARE FOR ALL.
Americans Overwhelmingly Want Federal Protections Against Surprise Medical Bills. April 24, 2019. Kaiser Health News. A Kaiser Foundation poll from April 2019 shows continued support for Medicare for All among a majority of Americans (56%). The poll also showed concerns that people thought the top priorities for Congress should be: lowering drug costs (68%), continuing the Affordable Care Act protections for pre-existing conditions (64%), and providing protection from surprise medical bills when someone is inadvertently treated by an out-of-network provider (50%). That last problem happened to 20% of those polled at least once over the previous two years and 76-78% said they thought the federal government should take action to stop it. (This can occur if you are taken to an out-of-network hospital in an emergency or have treatment in an in-network hospital but get care by an out-of-network provider.) Most people favor a national Medicare for All program. Drug costs and pre-existing conditions are top concerns, as are surprise medical bills. These problems would be addressed by Medicare for All. https://khn.org/news/americans-overwhelmingly-want-federal-protections-against-surprise-medical-bills/
THE TRUTH ABOUT MEDICAID EXPANSION AND RURAL HOSPITALS.
Rural Hospitals in Greater Jeopardy in Non-Medicaid Expansion States. Stateline. The Pew Charitable Trusts. Jan. 22, 2019. Rural hospitals in states that have not expanded Medicaid under the ACA are in greater financial trouble with more closings and more at risk of closing than in other states. Medicaid expansion provides a resource for hospitals in rural areas that is necessary for their survival. Cutting Medicaid hurts rural communities. https://www.pewtrusts.org/en/research-and-analysis/blogs/stateline/2019/01/22/rural-hospitals-in-greater-jeopardy-in-non-medicaid-expansion-states
GALLOP POLL SHOWS MOST AMERICANS KNOW HEALTHCARE COULD BANKRUPT THEM AND THE US ECONOMY.
The U.S. Healthcare Cost Crisis. Gallup. 2019. The Gallop Corporation released finding of a new poll showing that Americans borrowed $88 billion to pay for healthcare and 65 million adults report not seeking treatment for a health issue due to cost over the past 12 months. The vast majority (77%) fear rising healthcare costs will damage the US economy and 45% fear a major health problem will lead to bankruptcy. Americans know we can't keep our current system—it isn't working. Gallop poll
FRUSTRATION OF BIG CORPORATIONS UPSETTING THE HEALTHCARE INDUSTRY.
Amazon, Berkshire Hathaway and JP Morgan Team Up to Disrupt Healthcare. NY Times. Jan. 30, 2018; Clash of Giants: UnitedHealth Takes on Amazon, Berkshire Hathaway and JP Morgan Chase. NY Times. Feb. 1, 2019. Amazon, Berkshire Hathaway and JP Morgan announced in January 2018 that they would form an independent healthcare company for their employees in the US. "The alliance was a sign of just how frustrated American businesses are with the state of the nation's health care system and the rapidly spiraling cost of medical treatment." The announcement sent "stocks for insurers and other major health companies tumbling." It so unnerved the healthcare industry that some big companies are suing to stop the plan. But the courts are wary, suspicious they are just trying to find out what the companies are going to do so they can make plans of their own. The insurance industry is not in control anymore because of runaway costs. https://www.nytimes.com/2018/01/30/technology/amazon-berkshire-hathaway-jpmorgan-health-care.html
https://www.nytimes.com/2019/02/01/health/unitedhealth-amazon-chase.html
PATIENTS ARE STOPPING DRUGS DUE TO COST, FORCING DRUG COMPANIES TO CUT PRICES.
Amgen Slashes the Price of a Promising Cholesterol Drug. NY Times. Oct. 25, 2018. Amgen announced that it was immediately cutting the price of an expensive cholesterol drug, Repatha, from $14,000 to $5,850 per year. The reduction comes after rivals slashed what they charge prescription plans but not the list price for their similar medication. "Patients, insurers, politicians and others have criticized escalating drug prices that are putting medicines out of reach for many people." Drug companies have lost control of their market because of patients' actions. https://www.nytimes.com/2018/10/25/health/amgen-repatha-cholesterol-drug.html
DRUG COMPANIES HAVE LOST CONTROL OF CONGRESS—THEY ARE NOT THE ONLY ONES LOBBYING.
How Pharma Lost Its Edge in Washington. Bloomberg News. March 4, 2019. The heads of three major pharmaceutical companies testified before the Senate Finance Committee in February. Chairman Chuck Grassley told them they couldn't blame high prices on pharmacy benefit managers. He told reporters "he thought the companies 'realize there is a problem' and expressed the expectation that 'every one of them is going to help us solve it.'" Patients for Affordable Drugs raised $10 million in 2018 for lobbying and they are getting help from partners like the Campaign for Sustainable Rx Pricing. "PhRMA was blindsided by a change lawmakers made to Medicare [last February], putting drugmakers on the hook for more of seniors' prescription costs [when they fall in the doughnut hole]." When drug companies aren't the only voice Congress hears, they don't get their way. BloombergNewsPoliticsMar042019
LARGE HOSPTIAL ORGANIZATION SETTLES FOR MILLIONS AFTER BEING ACCUED OF BILKING MEDICARE IN PART C ADVANTAGE PLAN FRAUD.
Sutter Health Accused of Inflating Medicare Costs, Agrees to $30 Million Settlement. San Francisco Chronicle. (Reported by Kaiser Health News 4/15/19). Sutter Health, a non-profit organization that runs several medical foundations with contracts with Medicare Advantage plans. Sutter was accused of submitting unsubstantiated diagnoses to Medicare that elevated their risk scores so their private plans could collect more money. They agreed to a $30 million settlement. By some accounts, private insurance companies are settling for a fraction of the amount of money they falsely receive from Medicare each year. No wonder Part C "administrative" costs are so much higher than standard Medicare—and savings to the government are non-existent. https://khn.org/morning-breakout/calif-based-sutter-health-agrees-to-30m-settlement-over-allegations-of-submitting-inflated-diagnosis-codes-to-cms/
SOME DRUG COMPANIES TRY TO APPEASE PRESIDENT WITH PRICE DROP BUT KEEP BIG PROFIT-MAKERS OFF LIMITS.
Merck Is Lowering Drug Prices, but There's a Catch. NY Times. July 19, 2018. Merck said it would lower several drug prices 10%. This followed recent announcements by Pfizer and Novartis that they would freeze increases for the rest of the year. This came after President Trump slammed drug makers for high prices—he rewarded them with thanks after their announcements. But the prices they reduced were little used drugs that were getting few sales. Their blockbuster drugs like Keytruda for cancer and Januvia for diabetes brought Merck over $1.3 billion in sales in the first quarter of 2018 in the U.S. Their prices remained untouched. Drug companies know they have to cut prices but some of them are still trying to get as much money as they can while it lasts. Will they get away with it?
https://www.nytimes.com/2018/07/19/health/merck-trump-drug-prices.html
BYE BYE DRUG REBATES, HELLO HIGHER PREMIUMS?
With Drug Rebates on the Chopping Block, Stakeholders Should Prepare for Change. Delotte Consulting for Health Solutions. April 17, 2019. Earlier this year the Department of Health and Human Services proposed rules slated to go into effect on January 1, 2020 that would prohibit drug rebates in Medicare Part D and Medicaid Managed Care plans, allowing continued exemption for price reductions at the point of sale and for some pharmacy benefit manager service fees from counting as kickbacks. It's not clear how these will affect overall prices, but there will be strong pressure on drug companies to reduce list prices and this will likely affect commercial plans in addition to Medicare and Medicaid. Premiums for Part D and Medicare Managed Care (Advantage Plans) will probably go up as out-of-pocket costs for consumers go down. The effect on individuals will depend on what kind of drugs they are prescribed. Bottom line: expect change in drug costs, some for the better, some worse, as a result of the proposed rule. https://blogs.deloitte.com/centerforhealthsolutions/with-drug-rebates-on-the-chopping-block-stakeholders-should-prepare-for-change/
SEVERAL LARGE HOSPITAL GROUPS ARE FED UP WITH GENERIC DRUG COSTS AND UNEXPECTED SHORTAGES. THEY ARE INVESTING MILLIONS OF DOLLARS TO START THEIR OWN DRUG COMPANY.

Say Goodbye to Skyrocketing Drug Prices, Shortages. Salt Lake Tribune. Jan 19, 2018. Intermountain Healthcare in Utah announced it was starting its own generic drug company, along with four other large hospital groups, to combat unpredictable prices and drug shortages. Generic drug costs have become a major source of uncontrolled expense for hospitals and shortages often lead to exraordinary costs when more expensive (and sometimes more dangerous) replacements need to be found. Brand-name drugs are not the only problem. Hospitals are not willing to let drug manufacturers put them out of business and are taking things into their own hands. https://www.sltrib.com/news/health/2018/01/19/utahs-intermountain-healthcare-fights-skyrocketing-drug-prices-shortages-by-forming-its-own-company-project-rx/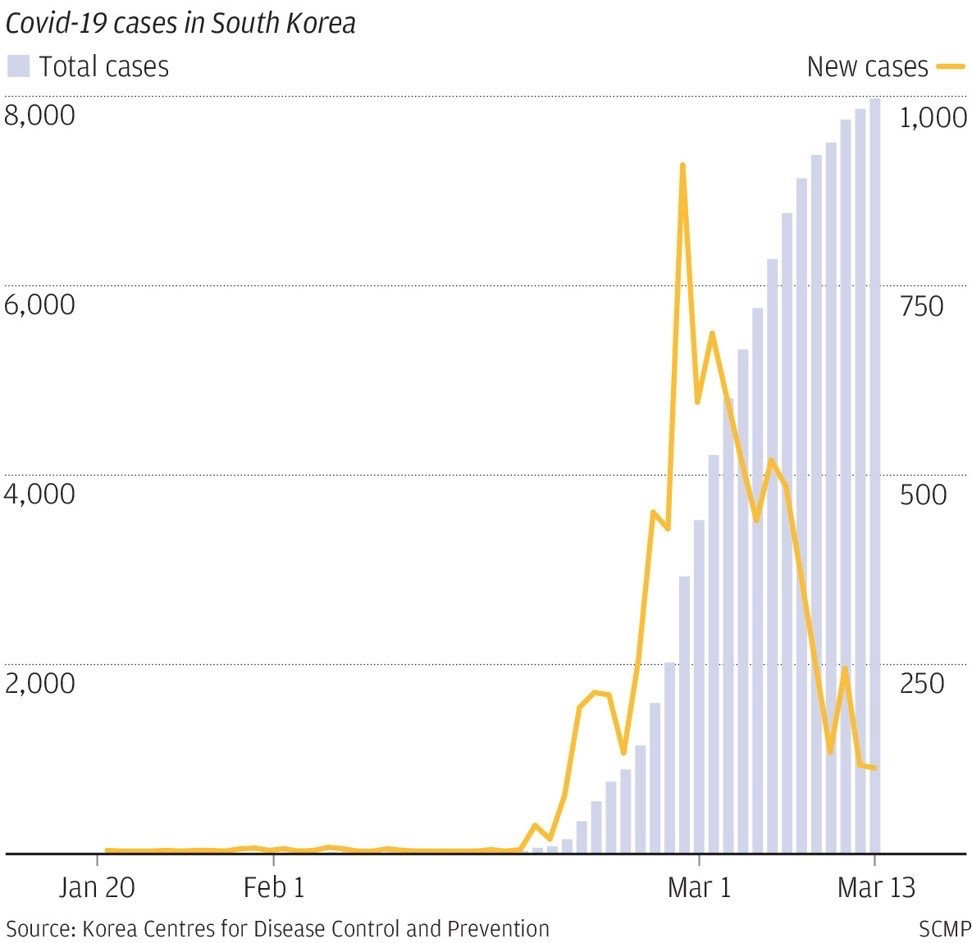 What we can learn from Taiwan and S. Korea: Early testing, screening and isolation key to COVID-19 containment. Taiwan and S. Korean put plans in place after their experience with SARS and MERS and were prepared when they learned about COVID-19. They were able to contain the virus in a way the U.S. could not due to our lack of planning and centralized healthcare structure. We must prevent this from happening again. We must invest in public healthcare and research. And we need universal healthcare now, not later. The Healthcare Blog, March 16, 2020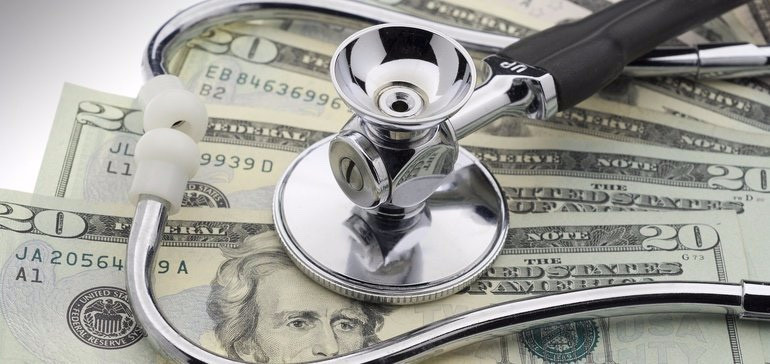 Coronavirus could hike premiums by double digits next year. Premiums could go up by 4% to 40% to recover costs of care for COVID-19. This is based on estimates of hospitalization of 400,000 to 3 million people infected with the virus. This is in line with some recent model predictions. Costs would range from $29 billion to $216 billion, based on billed charges; allowed charges would be lower at about $16 billion to $119 billion, respectively. With so many people struggling to pay their bills, this is no time for them to worry about increased costs for health insurance. Now, more than ever, we need Medicare for All. Reported in Healthcare Dive.


Being on Medicare Doesn't Prevent Problems Paying Medical Bills Due to COVID-19. Having Medicare coverage does not always take away the burden of medical costs. A recent survey showed one in six Medicare beneficiaries had problems getting care or delayed care due to cost, or had problems paying medical bills. The percentage was significantly higher among beneficiaries in fair or poor health and those with low incomes. A larger percentage of beneficiaries enrolled in Medicare Advantage plans reported problems getting care than beneficiaries in traditional Medicare. In addition to being among those at most risk of getting seriously ill if they get COVID-19, many on Medicare may also be financially unable to afford the care they may need. Medicare for All would relieve these financial barriers. Kaiser Family Foundation. April 2, 2020.
A nurse revealed the tragic last words of his coronavirus patient: 'Who's going to pay for it?' Certified registered nurse anesthetist Derrick Smith is no stranger to the horrors of losing patients. But now, the coronavirus pandemic has pushed him into a completely different, "much more terrifying" reality. We are the only advanced country without universal healthcare. Read in CNN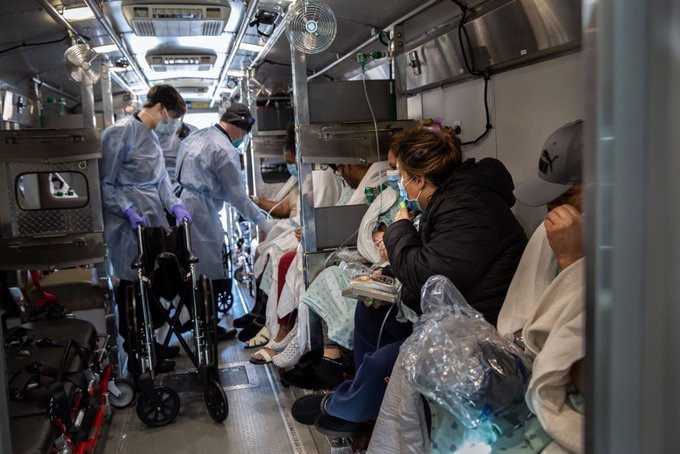 Over 7 million Americans predicted to lose health insurance during coronavirus pandemic due to job losses. This is according to a study in the journal, Annals of Internal Medicine. One of the authors told Newsweek, "The COVID-19 epidemic highlights the folly of tying health coverage to jobs." The highest rate of uninsured will be in states that did not expand Medicaid under the Affordable Care Act.

Loss of income due to COVID pandemic doesn't guarantee eligibility for Medicaid or even subsidies under the Affordable Care Act (ACA). A data note from the Kaiser Family Foundation explains the complex situation. Although most children in families of the unemployed will be eligible for Medicaid, parents in many states will not qualify if their unemployment insurance raises their income above the meager limits some states set for eligibility. They may qualify for subsidies for insurance premiums in the ACA marketplace, but by the time they are eligible to apply at the end of the year, their supplemental benefits may run out and their income may then be too low and make them fall in the so-called "coverage gap" if it's below 138% of the federal poverty level. And they live in a state that did not expand Medicaid eligibility, they won't qualify for Medicaid either, so they won't be able to get any insurance.

Administration risks loss of ACA protections for millions. Trump says he will pursue the Administration's lawsuit before the Supreme Court attempting to strike down the Affordable Care Act (ACA) despite the current COVID-19 pandemic. The lack of any plan to replace the ACA would leave millions without health insurance, including many of the 30 million Americans who have lost their jobs due to the virus. In addition, one of the most important protections of the ACA would also be lost--insurance companies would no longer be banned from excluding pre-existing conditions when individuals get new insurance. Millions of people with chronic conditions--exactly those most likely to be affected by COVID-19--would be without any insurance coverage for their usual medical care.This could never happen if we had Medicare for All. Washington Post, May 6, 2020.
Almost 6 million could lose health insurance coverage under the ACA after job loss from COVID-19. An analysis by the Kaiser Family Foundation shows that of 26.8 million who have lost their jobs due to the COVID-19 pandemic, 12.7 million would be eligible for Medicaid or the Children's Health Insurance Plan (CHIP) coverage. Another 8.4 million would be eligible for tax subsidies under the Affordable Care Act (ACA). But 5.7 million who lose their employer health insurance and look to the ACA marketplace for insurance will not be eligible for any subsidies. They will have to pay the full cost. Without any jobs, how will they pay for it?
COVID-19 exposes racial injustice of our healthcare system. The death rate from COVID-19 is 2.4 times higher for blacks than for whites. The death rate is also higher for other minorities. The reason is the higher rate of poverty and reduced access to healthcare. It's time for universal healthcare and an end to racial bias in healthcare access. It's time for Medicare for All. The Color of Coronavirus: COVID-19 deaths by race and ethnicity in the U.S.
States step in where federal government fails to act: the $7,000 COVID test. Prices for lab tests for COVID-19 vary widely around the country and from one lab to another. When a doctor orders the test, patients expect it to be covered. But when the lab is not in the patient's insurance network, the patient may get stuck with the bill. That's not supposed to happen, but the federal government has done nothing to prevent it. Some states are rushing to pass laws to keep labs from charging sky high prices and prevent insurance companies from passing charges on to patients. With so many insurance companies and different jurisdictions, it's hard to make it all work. With a single-payer system like Medicare for All, it would be easy. Read the article about the lab that billed almost $7,000 for a COVID-19 test.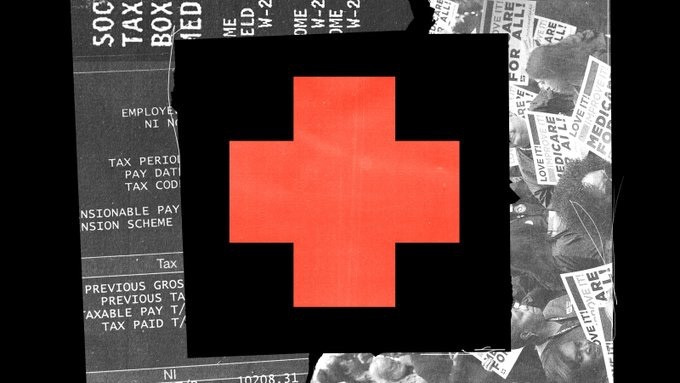 Americans need healthcare. It can't be tied to their jobs. The dual crises of mass unemployment and the coronavirus have shown the central flaw of the U.S. health care system, according to a NY Times op-ed. It explains how our current system came about by chance after WWII and caused the current inequalities that make healthcare harder to get for low-wage workers and the unemployed and also cause a drag on wages. A new system, not dependent on employers is needed. Read our plan for Medicare for All on our homepage.